The story behind the creation of Central starts like most new products.
We had a problem to solve; no good way to manage data across multiple disparate systems. We looked out at the options that existed in the world at the time. None of them fit the criteria we were looking for, so we decided to build it.
Mr. Johnson is the CEO and Co-Founder of TeamCentral.  Mr. Johnson has 20+ years of experience in developing web, mobile, and backend data solutions across many industries ranging from Banking, Insurance, Manufacturing, Retail, and Utilities. 
Prior to starting TeamCentral Mr. Johnson was a Senior Architect at Centric Consulting where for 9 years helped to build Centric Technology Practice in Cincinnati.  Mr. Johnson also spent 10 years as Centric's Lead Application Architect for internal systems, which was the role that inspired the creation of TeamCentral. 
Prior to joining Centric Mr. Johnson was a web developer for Online Banking systems at Fifth Third Bank and Provident Bank both in Cincinnati.  Mr. Johnson is a graduate of the University of Cincinnati with a Business Administration degree in Information Systems.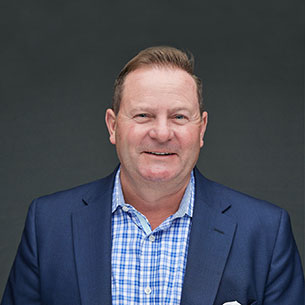 Andy Park is the Co-Founder of TeamCentral, a no/low-code data integration platform that facilitates "intelligent automation". He has more than 25 years experience in business and technology consulting, as well as practical industry experience in operational excellence, process improvement, product development, and automated manufacturing.

Andy was a Vice President and National Partner at Centric Consulting where for over 18 years he provided leadership in building and operating two different operating groups, the Cincinnati / Louisville Market, and Centric's National Enterprise Applications & Solutions Business.  Prior to joining Centric, he was a senior management consultant at Accenture for 7 years where he helped transform organizations through process improvement and enterprise systems implementation.

Andy is an investor and entrepreneur who has co-founded or advised the launch of dozens of different organizations. He has a Master of Science degree in Engineering from the University of Cincinnati.
The story behind the creation of Central starts like most new products. We had a problem to solve; no good way to manage data across multiple disparate systems. We looked out at the options that existed in the world at the time. None of them fit the criteria we were looking for, so we decided to build it.
Central was born from the IT organization at our parent company Centric Consulting. Centric's business was growing and changing very quickly. We had outgrown all of the processes and systems that helped us as a consulting firm startup, so like most companies we started buying up SaaS products to help us continue to scale. We started with purchasing a cloud-based ERP, then Recruiting and Onboarding, CRM and Marketing automation, and the next thing we knew we had grown to 10+ different third-party SaaS and custom systems we were supporting. That in a nutshell creates the problem. The data every company depends on to operate and in some cases differentiate becomes fragmented and disconnected across so many places, and the result usually ends up in a backlog of things the business wants to do but can't. Which leads to the second part of the problem. There are not enough technologists in the world to help support the growing dependence that business has on data.
So why didn't we just buy a solution? The market for "middleware" or integration products was not void of options, so why build something much less make a company out of it? Well, the short answer is we tried to buy something. We looked at Mulesoft and Informatica, which were very established in the Enterprise Space. We also looked at emerging citizen developer/no code products like Zapier and Microsoft Flow (now Power Platform). Our conclusion was the Enterprise products were way too expensive and complex for our needs, and the no code products could not handle the complexity of some of the use cases we had. We wanted something with the capability of the Enterprise products but with the simplicity and total cost of ownership of the citizen developer products, and so that is what we set out to build.
The solution to the data management problems listed above is two-fold. First, we have to create more software builders. Second, we have to make the software builders that exist today more effective. The software solution to both areas is rooted in no/low code platforms. Our belief and the reason we turned our internal project into a whole new company is the existing no code options were not solving the entire process that software developer goes through in building a solution – Design, Build, Testing, Version Control, Deployment, Monitoring, Maintenance. More importantly there was no emphasis on the most important asset to the company – the actual data…..the quality of the data, managing metadata and the relationships within your data, governing your data architecture, to name a few.
Our purpose in life is to help companies simplify how data moves and is managed across systems through intelligent automation. Our no/low-code Integration Platform as a Service (iPaaS) called "Central" virtually eliminates redundant and non-value-add business activities, reduces data processing costs, and mitigates risk typically associated with fragile point-to-point data integrations.
Most of our clients have limited technical resources and budget for integration, automation and data quality management, so it's our job to make their life easier and with cost effective solutions. Think of TeamCentral as an extension of your technical team, and Central as a Citizen Developer friendly platform with enterprise scale. Connect…Automate…Grow is our motto, and we're here to help your business be more productive without having to find the resources or take on expensive, complex and highly risky integrations.
This is just the starting point for Central. Data management and integration is the foundation, but there are even greater automation opportunities we will pursue. We picked our company name for a reason – TeamCentral. We want to build virtual extensions of your work teams. We envision a world where every information worker receives personalized assistance to help automate things out of their day to day so they can focus on the harder problems and the areas of differentiation for their business. Our solutions will not be designed as a replacement for the jobs humans do today, but more of an augmentation to help workers be even more productive and focused in their jobs.
Explore Team Central Intelligent Automation