Grow your business with intelligent automation.
Central is the next generation in automation technology that pairs a low/no-code integration platform with a data quality management solution to help keep data in synch across multiple systems simultaneously. Once systems are "talking" to each other, our Virtual Assistant bots can make short work of common daily tasks through Slack and Teams natural language interaction.
Leapfrog your productivity goals through automation…Central is quick to implement, easy to scale, highly performant and no code to maintain!

Connect
the people, processes and data that run your business.
Automate
thousands of hours out of your daily operations.
Grow
your business with personalized assistance for all employees.
Integration Platform as a Service
System Integration and Data Management
Whether you know it or not you are a technology company.
Your business is made up dozens, hundreds, or even thousands of teams and departments they rely on each other to make the company successful. The glue that binds these parts of the organization together is data, but in many cases systems don't "talk" to each other so data is not always easy to access and manage.  
So how do you fully leverage data as an asset that powers efficiency gains, competitive advantage, business growth, and profitability? You streamline the way data is managed across end to end processes to break down organizational silos. Central is a solution to address these most complex data synchronization and workflow needs across eCommerce, ERP, CRM and HRIS systems — minimal to no coding required.  
We partner with the latest enterprise technologies and tools making your every day easier.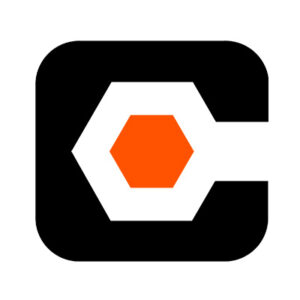 Super Powered Sales and Customer Service
Studies have shown that Sales Professionals spend only a third of their time interacting and helping customers.  The rest of their time is spent on admin tasks, CRM data entry, and researching leads and customer information. 
What if each member of your team had a personalized assistant that could automate repetitive tasks, increase your face time with your client, and alert you to important deadlines and data? 
Streamlined Finance and Ops
Your Finance, HR, Payroll, and IT teams work tirelessly to keep your company running.  But there's a limit to how many people you can hire. Automation empowers you to keep scaling while keeping your personnel costs in check. 
Central help you eliminate thousands of hours of manual effort when it comes to things like onboarding new employees or invoicing and collecting payment from customers. Well-connected systems can streamline workflows, increase productivity and boost the bottom line.
Next Level Project Execution
Effective project management is often the difference between failure and success. Whether you're developing a new product or working on client projects, execution is everything.  The problem is often the overhead time to run the project gets in the way of successful and on time delivery. 
What if every member of your team from the manager on down had a personalized assistant that could assist with tasks like daily time entry, and could answer questions about the health of the project, or alert about potential problem areas? 
+2,400 yearly for each additional data source
+2,400 yearly for each additional data source
+2,400 yearly for each additional data source
We have automated and saved our customers thousands of hours in manually creating and managing